Oh, Hey! I'm Amanda, but my friends have taken to calling me Betty Crocker. I am the creator of this space in the foodiverse, and my passion is cooking and creating anything and everything from scratch. My goal is to bridge the gap between modern convenience based home cooking, and the home-grown, from-scratch cooking of the past. My Goals: Easy, Delicious, Familiar, and 100% homemade.
When I'm not cooking up something delicious you can find me hanging out with my two tiny chefs, and dental student husband.  We like to spend our time adventuring outside, and our camera is never too far away.
Join our newsletter for all my tips and tricks on ditching packets and mixes for easy and delicious, from-scratch cooking your family will love!
The Latest and Greatest Recipes
Poppy Seed Chicken Casserole (From Scratch)
Poppy seed chicken casserole is a family favorite with buttery crackers, and a scrumptious creamy chicken sauce.  This recipe is made completely from scratch with no canned cream of chicken soup, and is comfort food at it's finest. In, Utah, dinnertime is a challenge.  Let's be honest, ANYWHERE, dinnertime can be a challenge, but Utahns…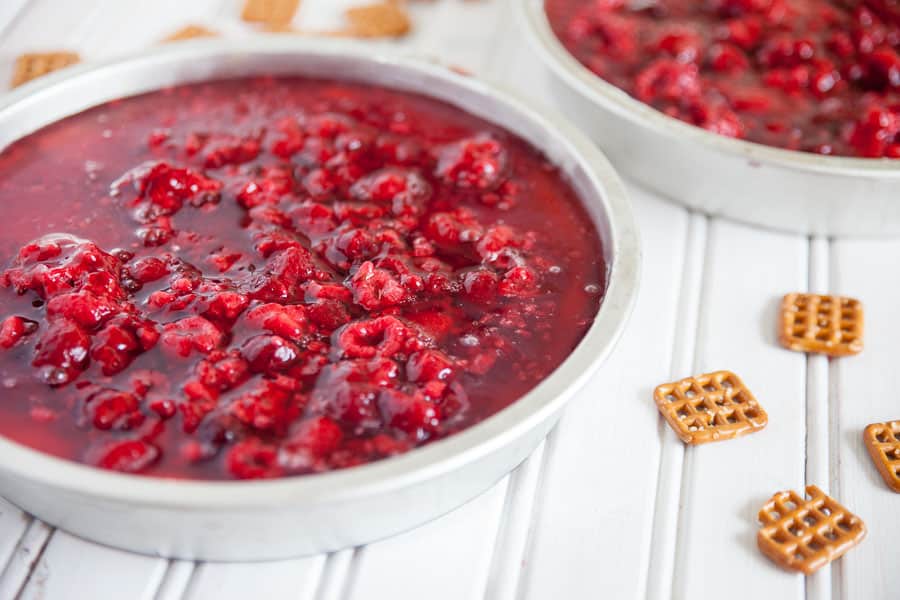 The Best Homemade Raspberry Pretzel Jello Dessert
This take on the classic raspberry pretzel jello dessert uses plain gelatin, berry juice, and real whipped cream instead of boxed mix. This dessert is easy, fruity, and perfect for your next potluck!  Can we talk for a minute about what, exactly, constitutes a salad!? I grew up in Utah, and I grew up eating…