#30 Meal Prep in real life: A Case Study
The theories behind meal planning and meal prep make sense to you, but what does meal prep look like for a real person in real life. 

I've tried to share plenty of tidbits on the podcast of what meal prep looks like in my life, but what about someone else? 
Ever wonder what meal prep in real life is like for, a real person?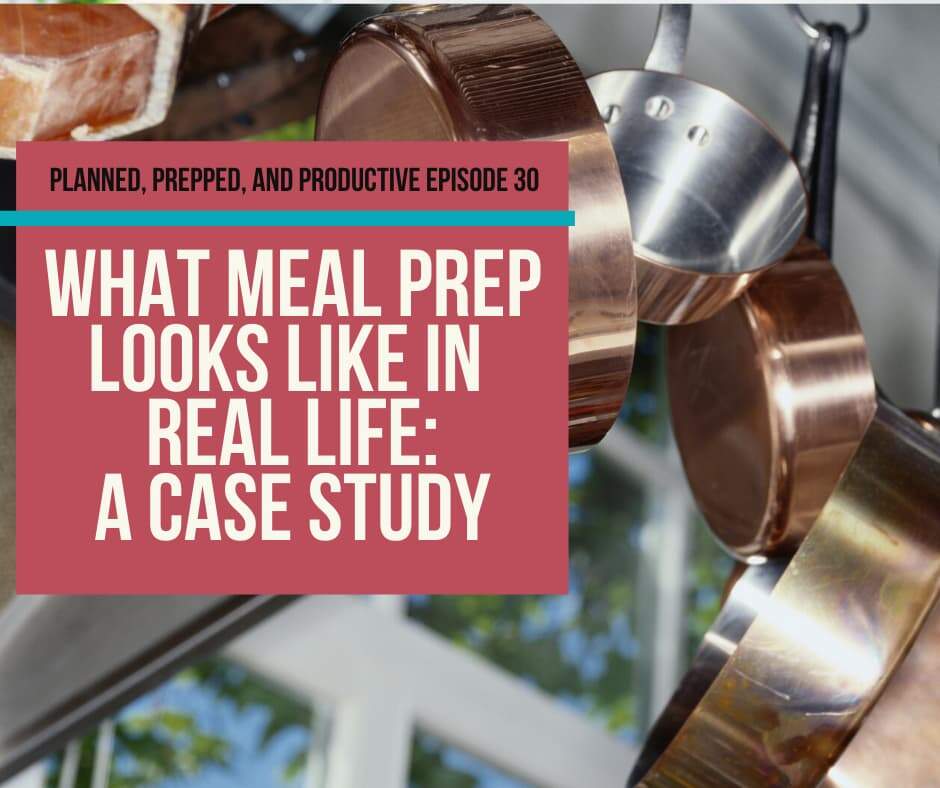 You know, someone with no skin in the game (aka someone who isn't trying to sell you anything or get you to listen to their podcast). 

I've been chatting for weeks (months) about my meal planning and meal prep system that I will soon be bringing to you in course form, but what do those strategies look like in real life? 

Because the course is still in "draft" form, I don't have any official testimonials just yet, but I do have a sister who's been going through this mealtime transformation right along side me. 

She graciously agreed to be interviewed for the podcast and is dishing all about her meal prep system, how it's changed her life, as well as tips and tricks for success. 

Meal Prep in real life: A Case Study
Inside this episode you'll find:
>Why meal prep is for you, especially if you don't love to cook
>What big changes you can expect to see in your life if you start using meal planning and meal prep strategies
>How to make meal prep work for you even without tons of unique or expensive equipment. 
About Andrea Brandley:
Andrea is a teacher for Salt Lake City School district, a full-time graduate student, and a part-time employee for the Kem. C Gardner public policy institute. As if that's not enough to keep her busy, she's also the wife to a full-time med student who is also working on his own start-up business.
In her spare time, she enjoys playing spikeball, pickleball, getting fit doing aerial silks, and spending time with her family.
Andrea aims to keep her dinners and mealtimes as simple and healthy as possible so she has time to enjoy her full life.
You May also like these interviews:
Mealtime Mindset with Ahuva Magder Hershkop
Gourmet Cooking with Marlee Brady
How to eat healthy without destroying your relationship with food with Megan Ostler