#39 Holiday Entertaining and Cooking tips with Megan Porta
Holiday entertaining and cooking tips
Hi all, on this week's episode of the podcast I'm inviting Megan Porta of Pip and Ebby to share all of her holiday entertaining and cooking tips with us. Many of us LOVE throwing holiday parties, but at the end of the day when there's empty solo cups and paper plates everywhere we realize that we didn't actually get to talk to anyone.
We were so stressed about everything being perfect and getting everything done on time that we hardly got to enjoy our company.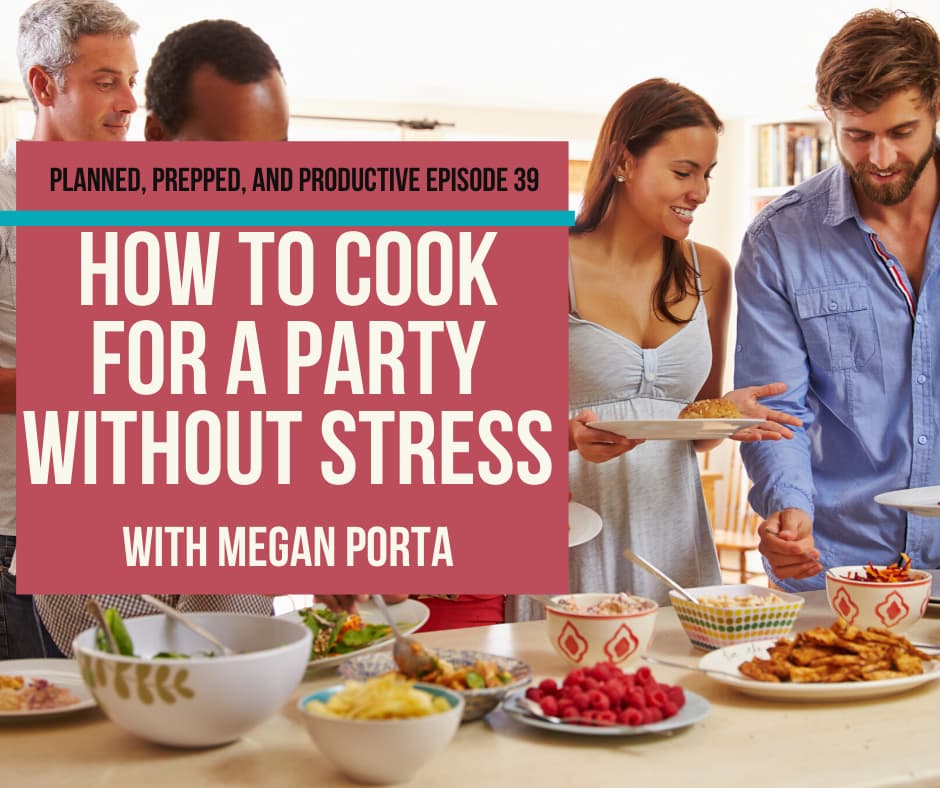 Since the point of throwing parties is to, ya know, party, we figure it would be good to learn the best holiday entertaining and cooking tips to actually enjoy your party.
Inside this episode you'll find:
The importance of planning the perfect menu for your party, and when and how to get this step done.
How to use your kids to help instead of constantly shooing them out of the way.
What equipment you'll need and how you'll be sure it's ready for the big day.
The importance of "sideline" cooking and why this is Megan's number one tip for a stress-free party.
Resources
Megan shares her go-to instant pot mac and cheese recipe that she makes for just about every party!
About Megan

Megan is the content creator behind Pip and Ebby. She loves preparing and eating delicious food, but what she truly loves is this: making your life easier. Creating recipes that make things easier, yummier, healthier or more colorful or inspiring for you is what keeps her moving in the kitchen. On her blog you'll find comfort food, meals that can be put together quickly and a ton of great Instant Pot and slow cooker meals, as well as show-stopping desserts.
Find Megan Here:
Website: https://pipandebby.com/
Instagram: https://www.instagram.com/pip.ebby/
Other interviews you might enjoy
How to de-junk your to-do list