Why Yummly is the Coolest tool for foodies ever!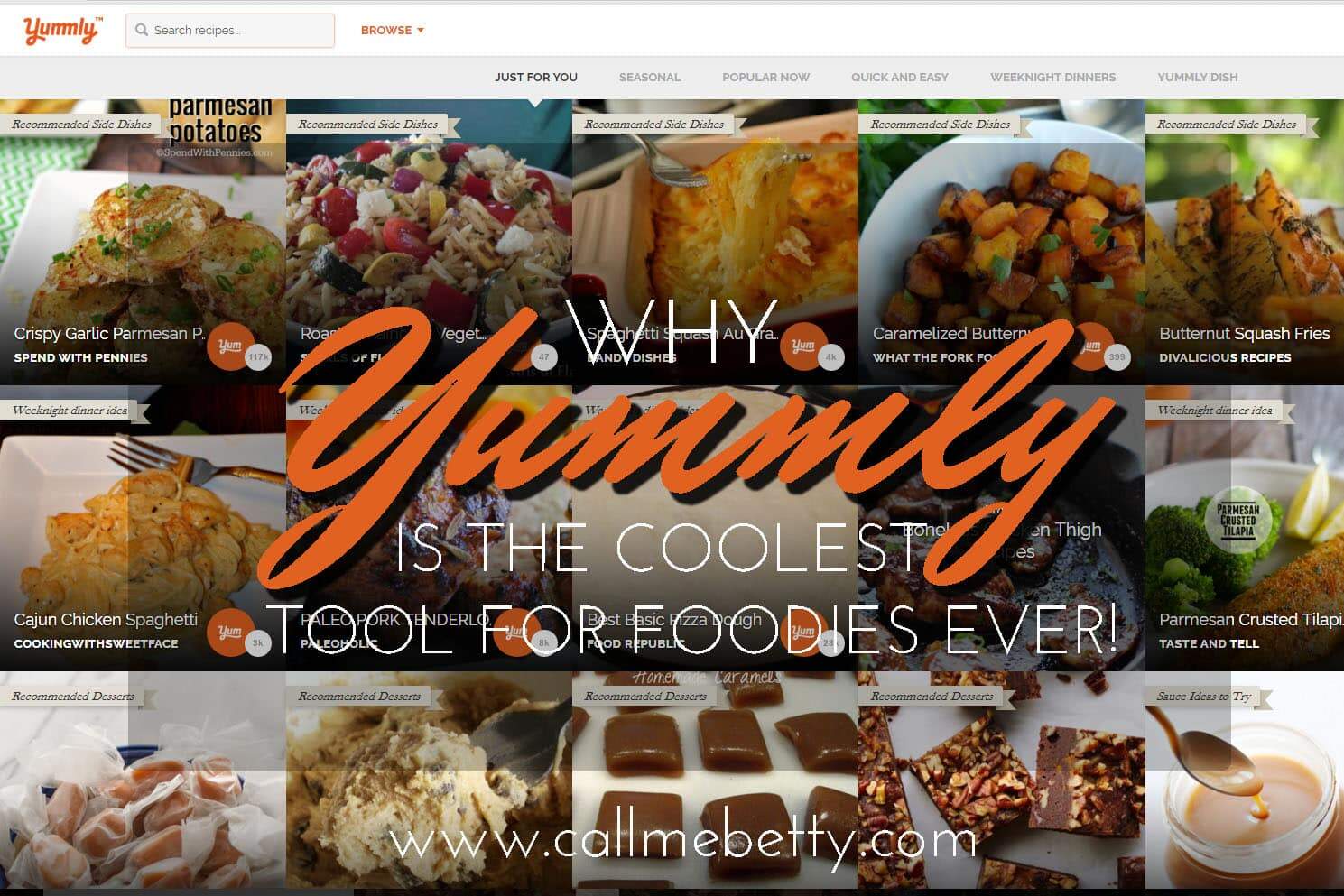 I wanted to title this post "Why Yummly is the coolest NEW tool for foodies ever," but it turns out that once again I am a little late to the party.  Launched in 2009 Yummly is only slightly newer than my "new" car, but it IS the coolest tool for foodies ever.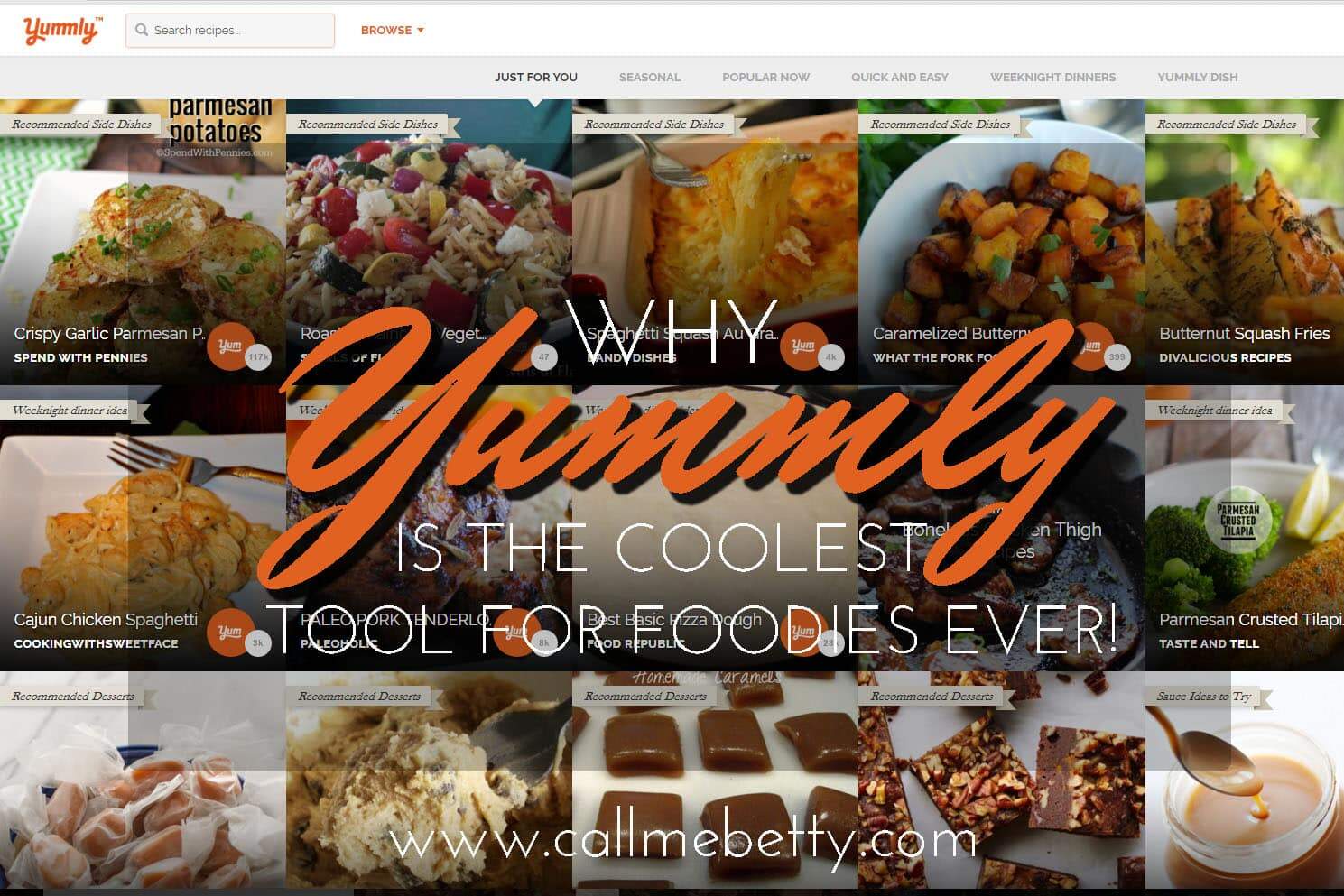 I will be the first to admit that I am hesitant to jump on new social media bandwagons.  Facebook was enough for me until about, 6 months ago.  I just barely started tweeting and I will admit that I spend most of my time on twitter scrolling down the feed in confusion.  And periscope? People actually choose to let people watch them on film live!? Yeah, it's gonna take awhile for me to feel like that's a good idea.  
So if you are like me and are thinking that you really don't want to figure out another app or social media site, I assure you that Yummly is the EASIEST site to learn, and it's super useful for both foodies who like to cook, and food bloggers.  Let's delve into a few reasons why. 
Why Yummly is the coolest tool for foodies: 
It's customized to YOU-When you first set up your Yummly Profile you set preferences that are custom to your diet.  So if you are a vegetarian, diabetic, watching your calories, gluten intolerant, whatever you can let  Yummly know and it will recommend recipes that fit within your diet without you having to search all of internet land for them! 
You can search for foods WITHOUT an ingredient-This one is huge for me.  Because I try to cook from scratch it often takes a lot of time to sift through recipes with a lot of processed ingredients that I try to avoid.  The cool thing about yummly is that I can search for a recipe, let's say "sloppy joes" without "ketchup" because I would prefer to use tomato sauce or something a little less processed.  I LOVE this feature of Yummly
It's a fast way to organize recipes from all over the web- Similar to pinterest, you can use yummly to organize your recipes that you find anyway on the internet.  Using this link you can add a Yum button to the top of your browser and quickly add any recipe to your "recipe box."  Most food blogs also have a yummly button somewhere on the site you can use as well. 
Yummly is smart and remembers you- When you search on yummly and add recipes to your recipe box Yummly uses that information to share more recipes it thinks you will like with you!  This is super convenient and makes figuring out what to make for dinner SO MUCH EASIER.  
Why Yummly is the coolest tool for Food Bloggers: 
It's low maintenance-Social media for food bloggers can be stressful, I feel like I am constantly worried about keeping up my "presence" as well as pinning, and repinning, and gramming, and regramming. I love my social media experience, but it's TONS of work, and I could be doing SO MUCH MORE.  With yummly all you do is yum your recipe once.  In fact, that's all you are allowed to do.  Once it has been "yummed"  It is in their system and searchable to all of yummly's 15 million users.  
It drives traffic- Currently yummly gets me more views than my other social media sites.  That could change as my following grows, but I feel like yummly is even playing ground.  It doesn't matter if you have "followers" or "likes" Some of my most popular recipes on this site got that way from "yums" and I didn't have to do anything to drive the traffic. 
It requires a click to your site for the full recipe-Yummly will show ingredients, calorie counts, and prep time on their page, but in order to get the directions the reader has to click to your site.  This is useful because it provides enough information to their users to spark interest, but not enough for them to actually make the recipe without giving your site some love!
It's where foodies hang out-Sure, everyone needs to eat, but I know that the people who are using yummly are the people who are really interested in food and homecooking.  That's why they have taken the time to create a profile and find recipes that work for them.  In this way I find yummly better than pinterest or facebook, where ANY type of information can be shared.  Yummly is for food and recipes only, which is great for someone who likes to write about food and recipes only! 
Seriously guys, yummly is a great tool for YOU to start to feel like an all-star chef in the kitchen, and will certainly save you time and frustration in the way the recipes are organized.  If you haven't yet, give it a try!
Let's start a conversation! Who are my yummly users out there?  What do you like about the site? If you haven't used it yet, do you want to try? Where are your other favorite places to find awesome recipes!?
Let me know in the comments below, and as always, I love making new friends so don't be afraid to join my community by liking, subscribing, commenting, or sending me a message.  I'd love to get to know you! 
Amanda (AKA Betty)